Let Me Be Turned To Stone/Hello Sophie
Another foreign picture sleeve this time EMI's Odeon label presenting the band in a not very subtle 'Peddling' photo opportunity. Neither track appears on a UK album although they both show up on the Dutch 'Peddlers Power' compilation, makng them among the more difficult Peddlers tracks to find.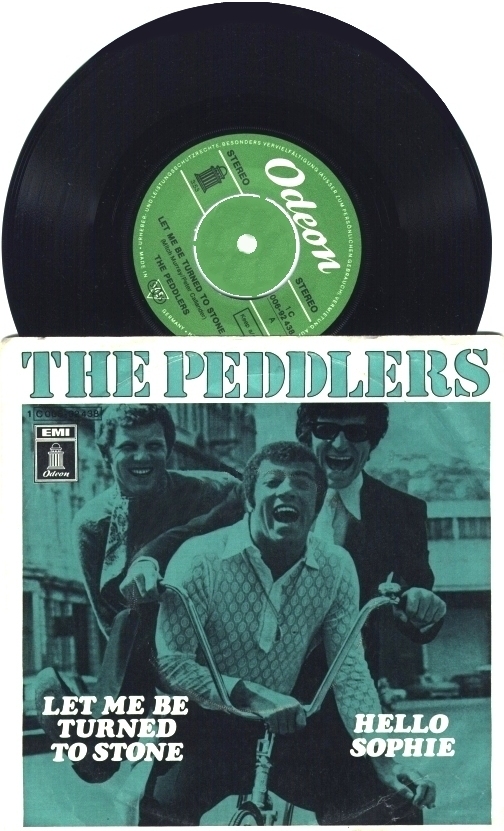 Another foreign picture sleeve with a rare photo of the group.

Picture supplied by Hans Sallevelt of Holland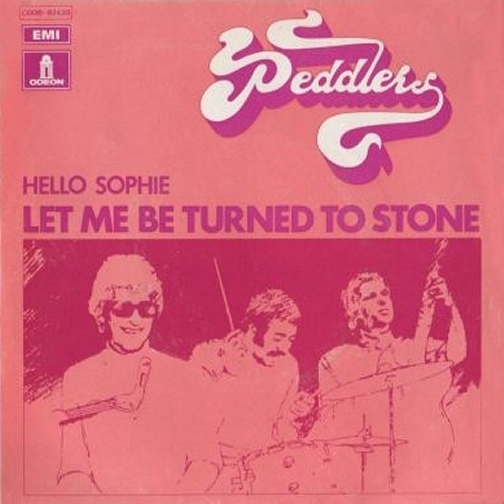 And above Hans supplied this German Picture sleeve.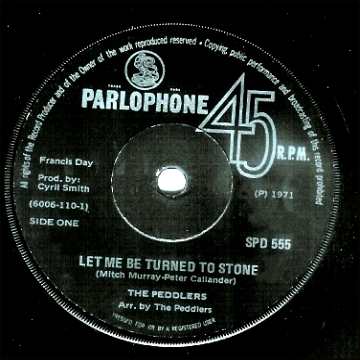 Above is a rare South African pressing (pic. supplied by Bas Mollenkramer)