New Roy Phillips Album and DVD "An Evening with Roy Phillips"
Roy Phillips
Dancing With shadows (CD) New
That's Way' Tis (CD)
An Evening With (DVD)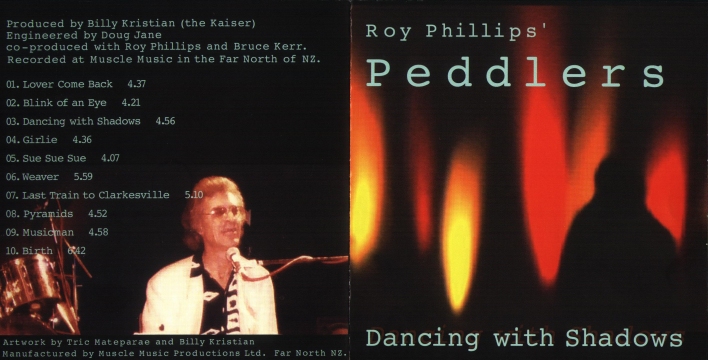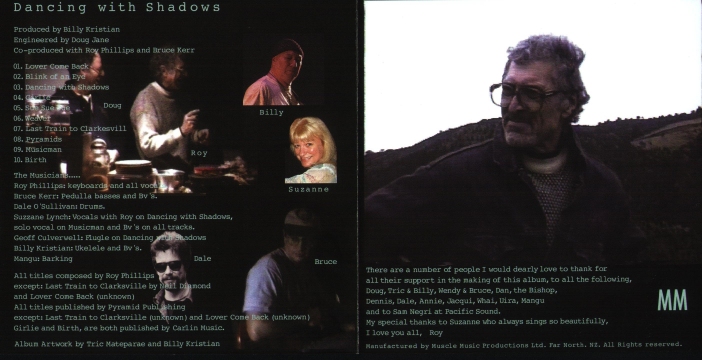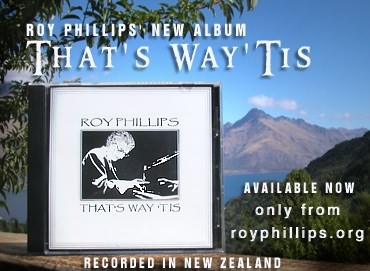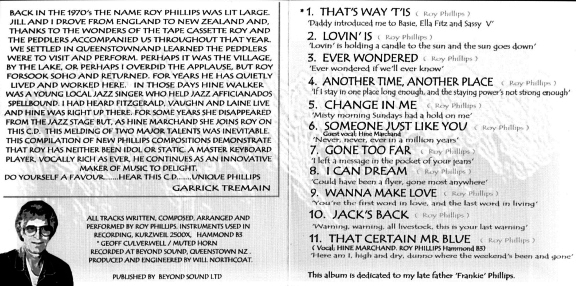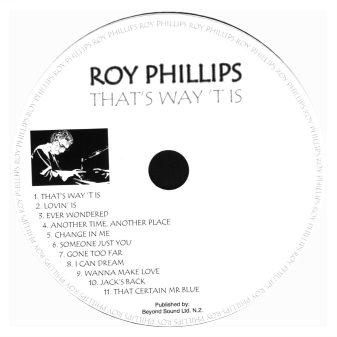 Tracks
1. THAT'S WAY' TIS
2. LOVIN' IS
3. EVER WONDERED.
4. ANOTHER TIME, ANOTHER PLACE
5. CHANGE IN ME
6. SOMEONE JUST LIKE YOU
7. GONE TOO FAR
8. I CAN DREAM
9. WANNA MAKE LOVE
10. JACK'S BACK
11. THAT CERTAIN MR BLUE
******************************
Below Roy's live one man show on DVD
"An Evening with Roy Phillips"
Recorded in Christchurch New Zealand in September 2006
Features new material as well as music from his Peddlers days.