The Peddlers 'THREE FOR ALL'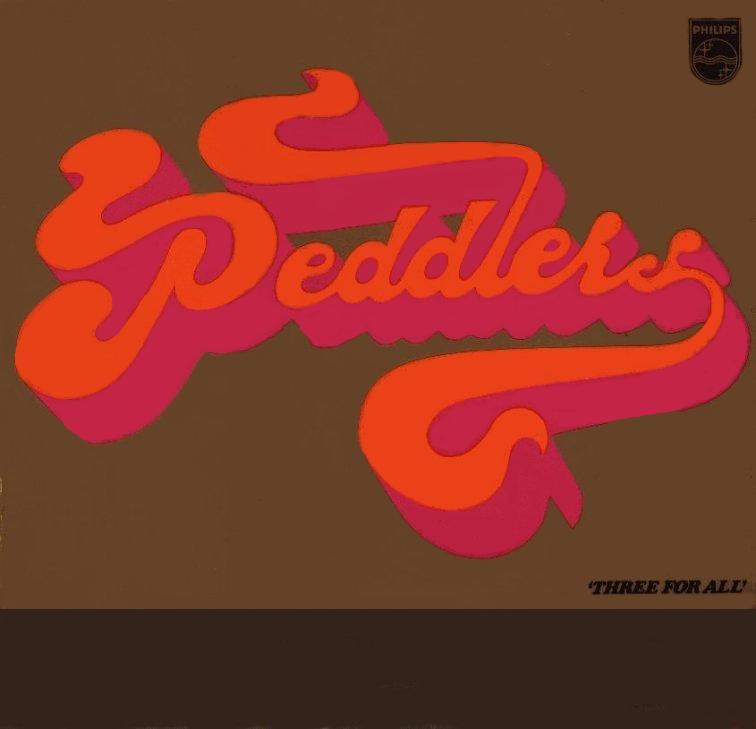 | | | | | |
| --- | --- | --- | --- | --- |
| SIDE 1. | | | SIDE 2. | |
| LAST TRAIN TO CLARKSVILLE. | (T.Boyce/B.Hart) | | LOVE FOR SALE. | (C.Porter) |
| WHOLE LOT OF SUNSHINE. | (J.Wallldin/R.Britten)* | | WORKING AGAIN. | (R.Phillips) |
| MY FUNNY VALENTINE. | (R.Rodgers/L.Hart) | | TELL THE WORLD WERE NOT IN. | (D.Black/D.King) |
| IN THE SUMMERTIME. | (R.Dorset) | | LOVE STORY. | (R.Newman) |
| THIS LITTLE GIRL OF MINE. | (R.Charles) | | STRING OF PEARLS. | (J.Gray/E de Lange) |
| SON. | (R.Phillips/D.Black) | | THANK GOD. | (R.Phillips) |
*String Effects by Graham Tyson.
If only I had the power of great unlimit, I'd stop the world, put it right, and then re-spin it.
Roy Phillips.
'THREE FOR ALL' was recorded in 1970.
(Philips 6308 028)

Recorded in one day ( August 7 to be exact) "Three for All" contains a mix of covers ranging from The Monkees to Randy Newman and back to Ray Charles, and some Phillips originals plus a song from the film "Goodbye Gemini".
Collectors' note: the album version of "Tell The World Were Not In" differs from the single which has brass instruments added probably as a remix for "Goodbye Gemini".