Goodbye Gemini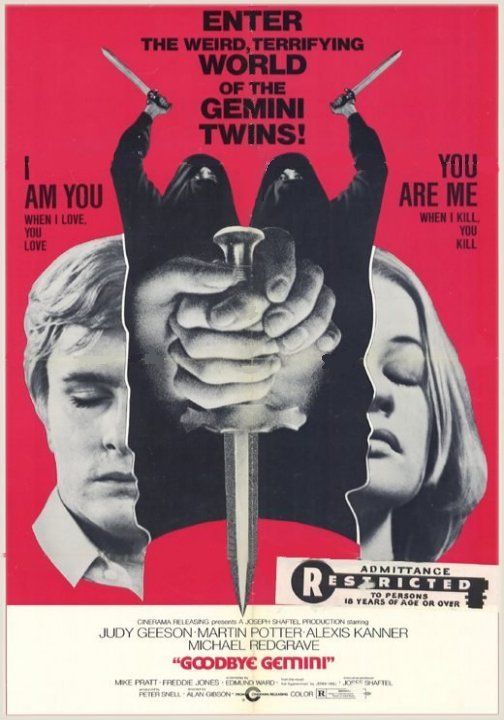 Here's an oddball one. Only released in the UK and Australia, this weird movie - 'in the age of Aquarius, twins share everything, love, men and murder' - has an absolutely cracking groovy soundtrack. We'd love to know who plays on this session, because they're uncredited and very, very hot. If you like UK library music (particularly the early 70s funky KPM issues) then you'll absolutely love this - it's packed with breaks, beats, and chunky instrumentals in that big band funk KPM style, with a British easy-funk feel. The opening cut even features a wah-wah'd organ! There's a money sample on here too. Best cut for dancefloors: 'Houseboat Party No.3'.
Soundtrack
Goodbye Gemini Christopher Gunning DJM DLJPS 408, 1970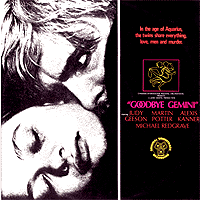 Track listing
Tell the world we're not in | Jacki and Julian | Houseboat party No.1 | Nothing's good and nothing's free | Woodlands Hotel | Ritual murder | Goodbye Gemini | Houseboat party No.2 | Houseboat party No.3 | Forget about the day | Vauxhall Tavern strip medley | Jacki's nightmare | Jacki and Julian |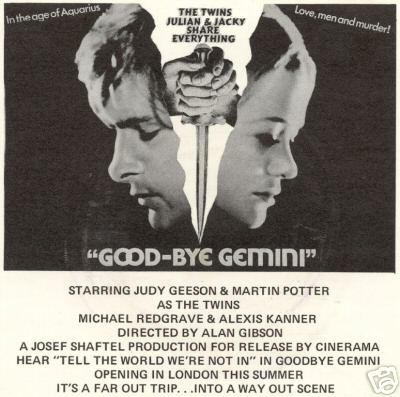 Above inlay issued with UK release "Tell the world were not in"
Inlay supplied by Hammond.fRIENd.