The Soundtracks
Roy Philips was the guitarist in this Bournemouth group who as The Drovers acted as backing musicians to many local acts eventually becoming the regular back up band for Everlys influenced duo The Dowland Brothers. A visit to check out local talent by Joe Meek led to a contract for the Dowlands and a name change for The Drovers to The Soundtracks. The Soundtracks would play on all of the Dowland's releases but were only actually credited on three singles. Meek soon persuaded Phillips to leave the group to work with Heinz but not before he had contributed lead guitar to the following records.
Little Sue / Julie Oriole CB 1748 August 1962
Big Big Fella / Don't Ever Change Oriole CB 1781 December 1962
Break Ups / A Love Like Ours Oriole CB 1815 April 1963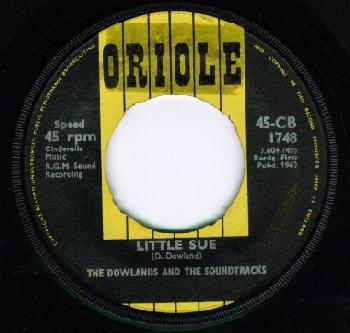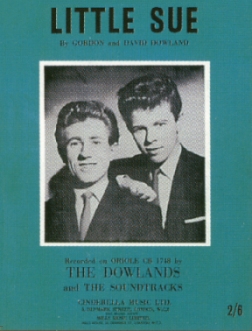 The Dowlands went on to release five more singles as follows with Alan Barry taking over from Roy Phillips.
Lucky Johnny / Do You Have To Make Me Blue Oriole CB 1892 December 1963
All My Loving / Hey Sally Oriole CB 1897 December 1963
I Walk The Line / Happy Endings Oriole CB 1926 May 1964
Wishing and Hoping / You Will Regret it Oriole CB 1947 June 1964
Don't Make Me Over / Someone Must Be Feeling Sad Columbia DB 7547 April 1965
These records are much sought after by Joe Meek collectors and have £30.00 plus price tags. The fourth single was withdrawn shortly after release presumably to make way for the Dowland's cover version of "All My Loving" from the just released "With The Beatles" giving "Lucky Johnny" a wallet frightening £250.00 asking price.
The entire Dowland's output plus some unreleased demos (not featuring Roy Phillips) were issued on the CD 'All My Loving' (GEMCD 026) in 1998.