Live Photos 1976 & 1980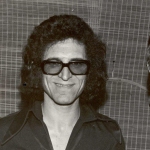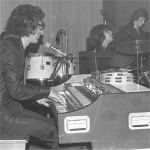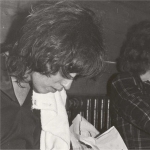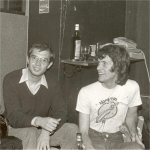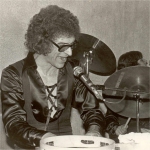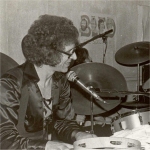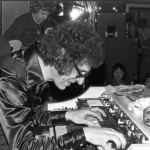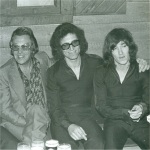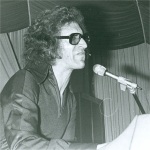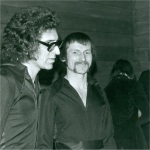 Oh come on three cheers for Frank Obertop who supplied the pics
And here's Frank himself to take up the story....

Being a fan since 1972 my first concert of The Peddlers was not until
March 27th 1976 at the Beach Club in Zandvoort, at the North Seaside.
The club does't exist anymore.
I was surprised to find out Tab and Trevor had left the group and found
instead a four Peddler formation. But their sound was just like the 1973
recording "Live in London". And Roy was great as always, of course!
During a break in the show I went backstage, feeling very insecure
but very excited at the same time. Would it be possible...
When Roy noticed me with my 'Live in London' sleeve in my hand he was
very kind to me and he immediately invited me in. He took notice of me
and we had a very pleasant talk. For me this meeting was unforgettable,
of course. Paul was very kind as well. I did not know him untill then,
but I also had a very pleasant meeting with him.
During this break the boys also had a photoshoot together with Lou van
Rees, their impressario in Holland. Then I went back to my chair for the second part of the performance with a feeling of great victory!

In September 1978 "Roy Phillips and the Peddlers" performed in a club
called Jazzland in the centre of Amsterdam. Great show again! Two hours
before the show Roy was having coffee next to me in a pub nearby, but I
did not dare to make contact then (why, why, why?).

In March 1980 "Roy Phillips and the Peddlers" did a tour in Holland and
surprisingly for me they performed in 'The Showboat' in Zaandijk, 20 km
north of Amsterdam and just 3 km from my home. Of course I was there
too. This time I was standing all night just next to Roy and the Hammond
A100. A perfect position, so I was able to take the picture of Roy with
his Hammond (above). The guitar player in the background was the owner of the
club who decided to join for one or two songs.
And this time I knew, this will be my last chance. So once again, during
the break, I went back stage, and once again Roy was very kind to me.
Again we had a pleasant talk, about the show and also about our earlier
meeting. And suddenly one of the members of the band took my camera and took
the picture of Roy and me. Wow!

Many years later Roy and I are in contact again.